This is not a clinic (updated)
Posted in
Blender Institute
,
Random Fluff
by
andy
Hey there!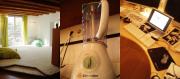 things are quite busy here in the Blender Institute, even though Peach hasnt officially started yet. ton is doing an awesome job finding appartments for the peach team, organising the blender conference, managing the sponsors, getting studio equipment and doing millions of other things – all at once (right now i see him talking into two phones by the window)! and while i'm trying to assist him as much as a feeble mind can, i still need to finish my tutorial dvd. at the same time sacha is working on refining the script together with arno kroner (via e-mail), it looks really cool! anyway… i believe we are going to see a few more details posted here about these processes (soon-ish… but please bare in mind that we're still in pre-production and nobody is actually committed / contracted / sold their soul to peach already), so for now i'm just going to post some fun trivia… be warned.
last week we finally ripped out the shabby blue carpet in the STFU corner (the relaxing refuge for tired artists) and bought a new cosy one. we also went on an epic shopping quest in IKEA to get kitchen tables, chairs, things to bind cables, lamps, lockers, closets, clocks, curtains, etc. we had a fun weekend painting the walls and installing the new carpet. out of the blue i decided to shoot timelapse videos with our crappy webcam. here they are (both are xvid .mov encoded with ffmpeg in blender under linux):
me painting the studio late at night while listening to weird music from my collection (14 megs)
ton and me installing the carpet the next day while listening to weird music from his collection (22 megs)

so now the STFU corner is almost finished and ready to be filled with weary burnt out artists. :) the colors are generally very light and easy on the eyes: the ideal place to relax during long office hours! still awaiting ton's old sofa and a tv (hopefully equipped with wii and dvd player)
in a few weeks, the institute will be buzzing with people. this is going to be a great experience!
.andy
update 1: we added an evil red sofa from ton's place to the STFU corner!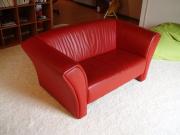 update 2: 7 absolutely gigantic prints from the Elephants Dream Premiere arrived just yesterday. we used them to decorate the walls in the office.