Complete Score Available for Download
Posted in
Media Gallery
,
Production
by
Jan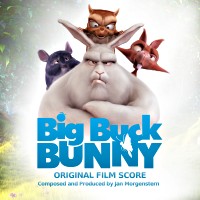 Wheee, my first blog post. Sorry that I'm late to the party :) The complete score is now online for your listening pleasure. It consists of 10 tracks, including the bits I did for the DVD menus, and is available both in MP3 and high-quality Ogg Vorbis formats. Grab it while it's hot:
MP3, ~192 kbps VBR, 16.2 MB ZIP
Ogg Vorbis, ~224 kbps, 17.8 MB ZIP
The isolated score is distributed under the terms of the Creative Commons Attribution-Noncommercial-NoDerivativeWorks 3.0 license. Thanks to Andy for the neat cover image. Enjoy!