Pre-Production Workshop Review
Posted in
Production
by
Ton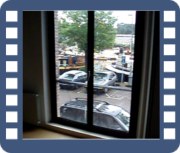 Time keeps flying, and then it's suddenly thursday… and still no workshop overview post! Of course I blame this to Andy and Bassam, who are distracting me in the offices while working on recording their training video (dvd) project. You don't want to know how difficult it is get video/audio recorded and edited in Open Source… but that's for another time to complain!
The workshop week has resulted in a lot of useful material. I've got many pages of notes here to work out still… about the script, Blender features, the studio pipeline and the production planning. All of this will become separate pages (and blog posts here) during the next few days.
A couple of real news items I do want to discuss right now though.
Team change!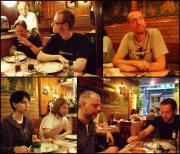 Last monday, two days after the workshop, Lyubomir told us he was unable to give the final commitment to Peach due to family reasons… this was a big disappointment for everyone, we were very happy with Lyubo and we looked forward to his contributions to the movie. Lyubo also had indicated already he would rather not take the job of director. Decided last week was that Sacha would take over that role.
Luckily we had a couple of good names on our spares list, and we're happy to announce the top candidate has committed to join us instead: William Reynish now is the fresh Peach team member, welcome William!
More results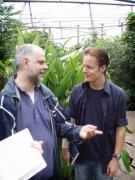 During the Blender conference we'll reveal the movie concept and basic character sketches.
We found a great animation industry teacher to give us a first week kick-off training (more news will follow)
Main Blender feature work is of course the hair rendering and editing. Both topics should be tackled by mid november latest…
We will need tree/plant generating software, and probably landscape editing stuff. Here Python might be a great tool.
Team roles and responsibilities were verified and confirmed. Check the team page!
That's it for now… William has been invited to come over to Amsterdam for one day, so we can discuss with him the latest stats, and he can check on the circumstances he'll be working in for 6 months.
Later more!
-Ton-